This past week was very interesting for multiple reasons… Here is my list of things that made this last week an unforgettably memorable one.
1. South Africa World Cup 2010.
In the midst of the World's worst oil spill ever, virtually threatening the sustainability of life as we know it, the 2010 South Africa World Cup brought joy and hope of peace to millions. 32 teams and countless other countries have tuned in to watch and support their teams. It's beautiful to see how something as simple as 22 human beings on a soccer field, can elevate our whole specie's state-of-mind. Thus creating peace and harmony all over the world. We share something in common. It's a great feeling. On a personal note, I was very happy to see my home team of Mexico dominate France in such a decisive World Cup match. To all those naysayers, who demeaned Mexico's performance against Italy the week before the World Cup started, I hope this most recent match, was proof that Mexico is playing their best football in years. With young players such as Javier "Chicharito" Hernandez, Giovanni Dos Santos and Carlos Vela and the more experienced vision of veterans Cuahutemoc Blanco and an unlikely Rafa Marquez in the midfield, Mexico clearly played better football than France. Mexicans or confident in their team, our team, but we are also aware that all of the other matches will be tough and competitive. This just geting better. Tune in next week and watch Mexico vs. Uruguay on your channel of choice. I encourage people to change their Facebook and Twitter profile pics to their prefered team jersey. Thus, showing support towards their team.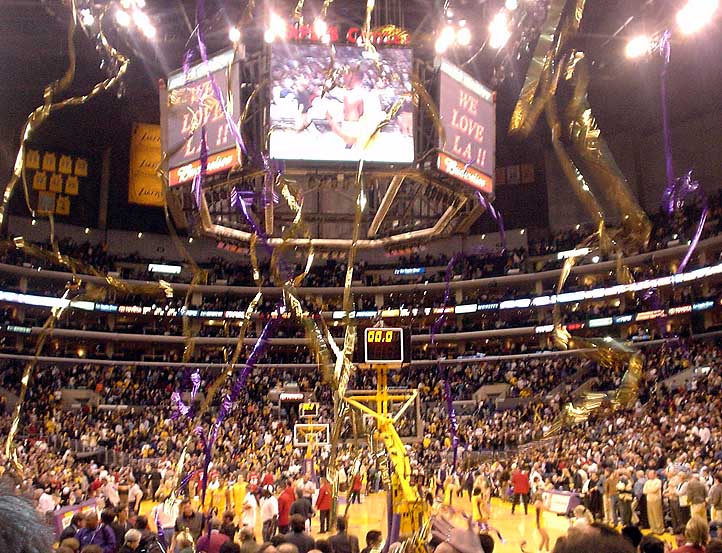 2. Laker's Win NBA Championship on Game 7 / Los Angeles
Now… I don't have a preferred NBA team, because quite honestly ,I think that it's good if different cities win these championships from time to time. However, I have to say, that living in the city where the home team gets crowned, is a great thing to say the least. I have lived through this in different cities on several occasions and the most common denominator is that people enjoy it. This may sound a tad redundant, but if you think about the metaphysical and spiritual side of it, smiling people are the best thing to get the collective emotional frequency of people on the same level or bandwith. Like a positive virus. Smiles. haha Sorry, I got a bit deep there for a second. Donny would be saying, "Hey Pepper… Calmer than you are"
« Landing Is For Fools BREAKING NEWSSSS! – Safe Music Presents… / Friday July 2nd, 2010 / Miami »